Hot Ways To Spice Things Up In The Bedroom With Pantyhose
Pantyhose are one of the most fetishized items of clothing, and that's a measurable fact. Ripping them off of women, cumming on them, or simply looking at a woman's feet, legs and ass nicely wrapped in this tight nylon fabric, these are all ways to enjoy pantyhose on a woman. But for a hotter effect, pantyhose should be integrated with a sexy outfit. Here are some of the naughtiest ideas for how to use pantyhose in combinations with different sexy outfits for your nights of roleplay and fantasy sex.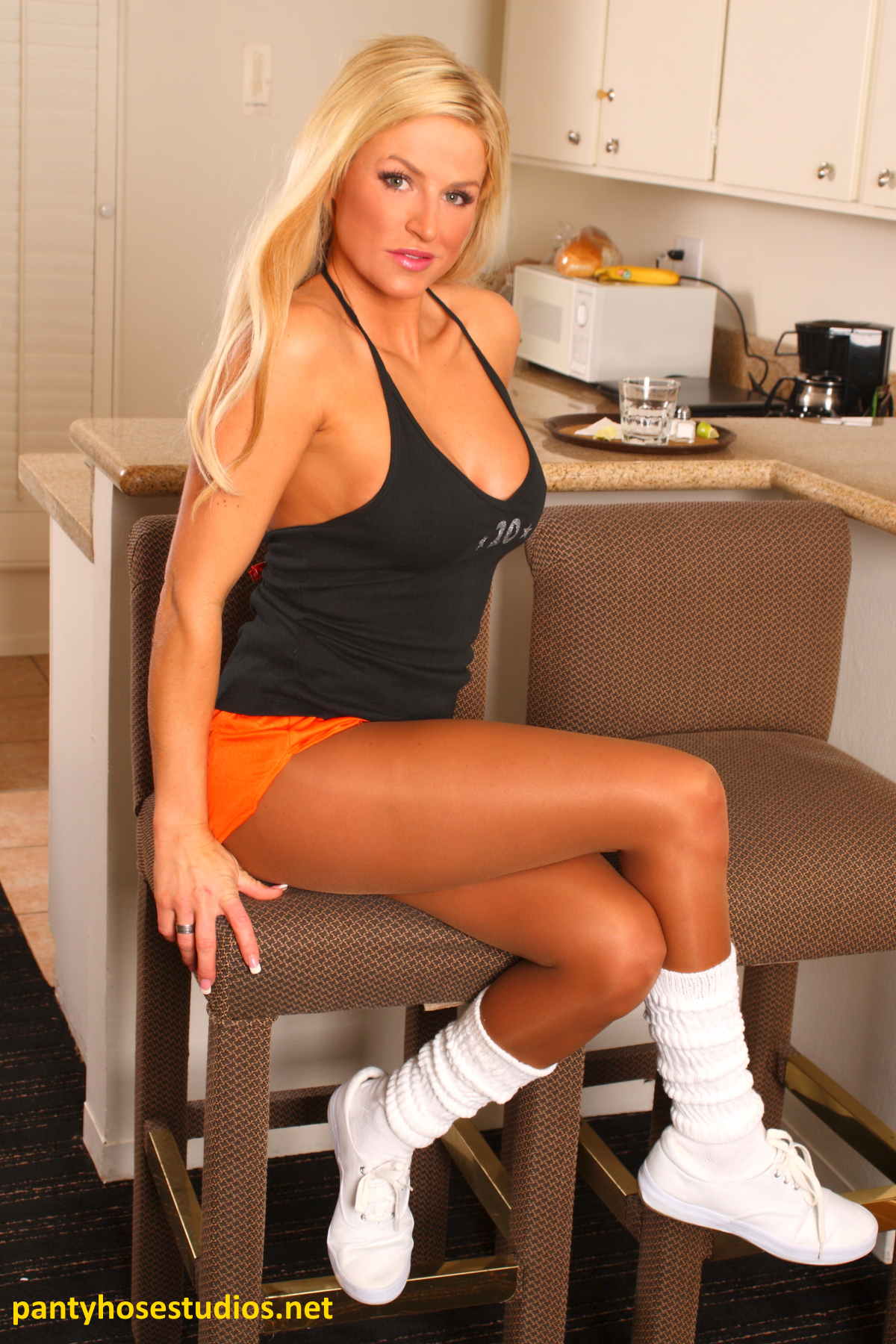 Brooke Belle, now coming how, in the middle of the night – from the work
Pantyhose For Office Uniforms
One of the most common uses of pantyhose, stockings and high heels in sexy outfits is for the office uniforms. No matter if we're talking about a naughty secretary or a horny lady boss, when we picture her, she always has a pair of pantyhose under that short skirt that makes her ass look big and round. It's because pantyhose are always inspiring a more formal style of sexiness. The nylon pantyhose are always a great fit with a pair of black high heels. All ladies should include them in their secretary outfit, but they can be used at work to make all the men drool for them.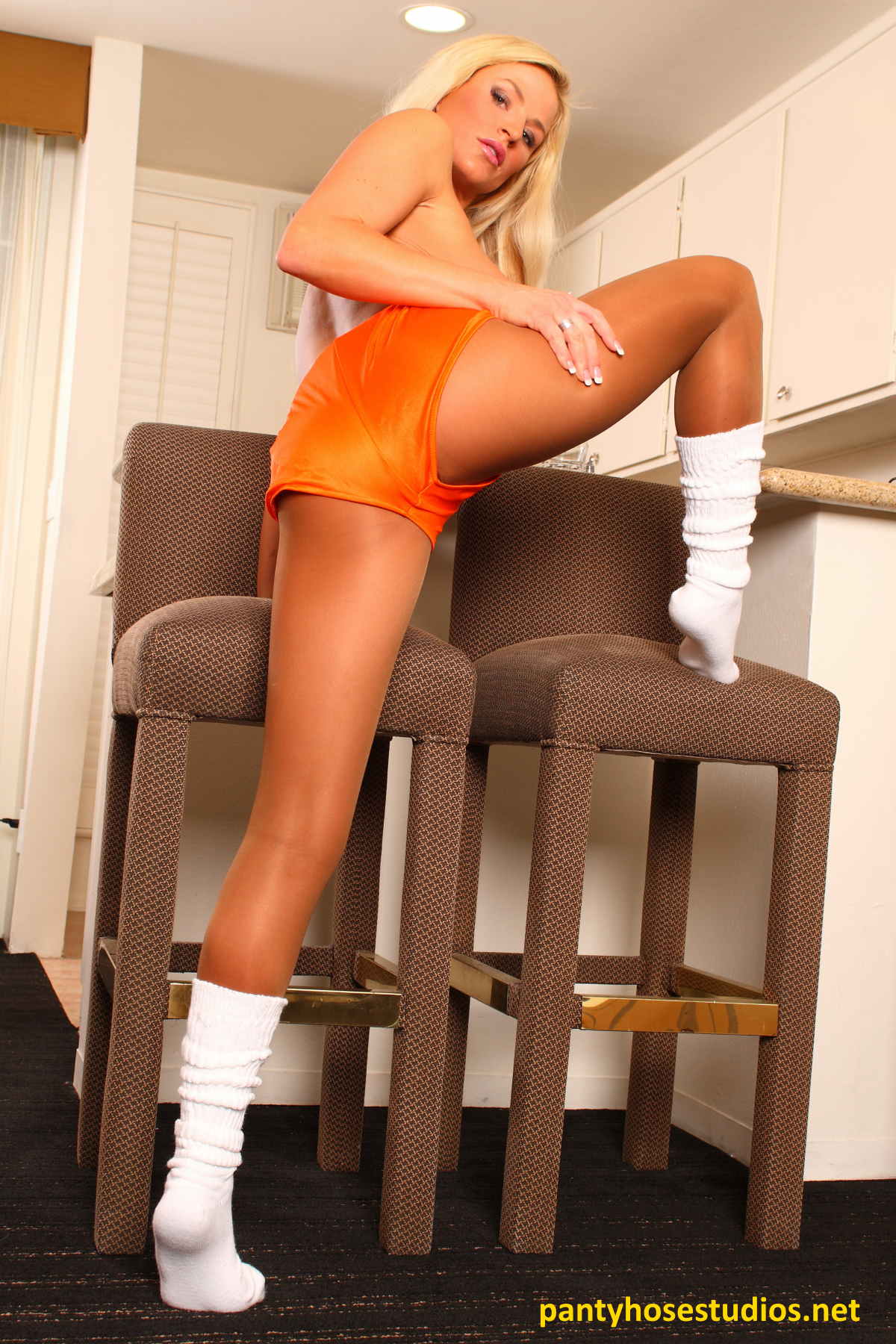 Sexy Schoolgirls In Pantyhose
Pantyhose are also a great choice to complete any schoolgirl uniform. No matter if the lady goes for the American version of the schoolgirl uniform with a checked skirt and a tie, which is a bit sluttier, or the Japanese version which is more formal, the pantyhose are always a great choice. For the westernized schoolgirl fantasy, see-through nylon pantyhose are excellent, but the traditional Japanese schoolgirl uniform needs an opaque pair of pantyhose, usually white or black. But whatever is chosen for this outfit, it should always be something that can be easily ripped off. That's because you will want to turn your schoolgirl and flip her over to rip a hole in her pantyhose and fuck her wild over a desk.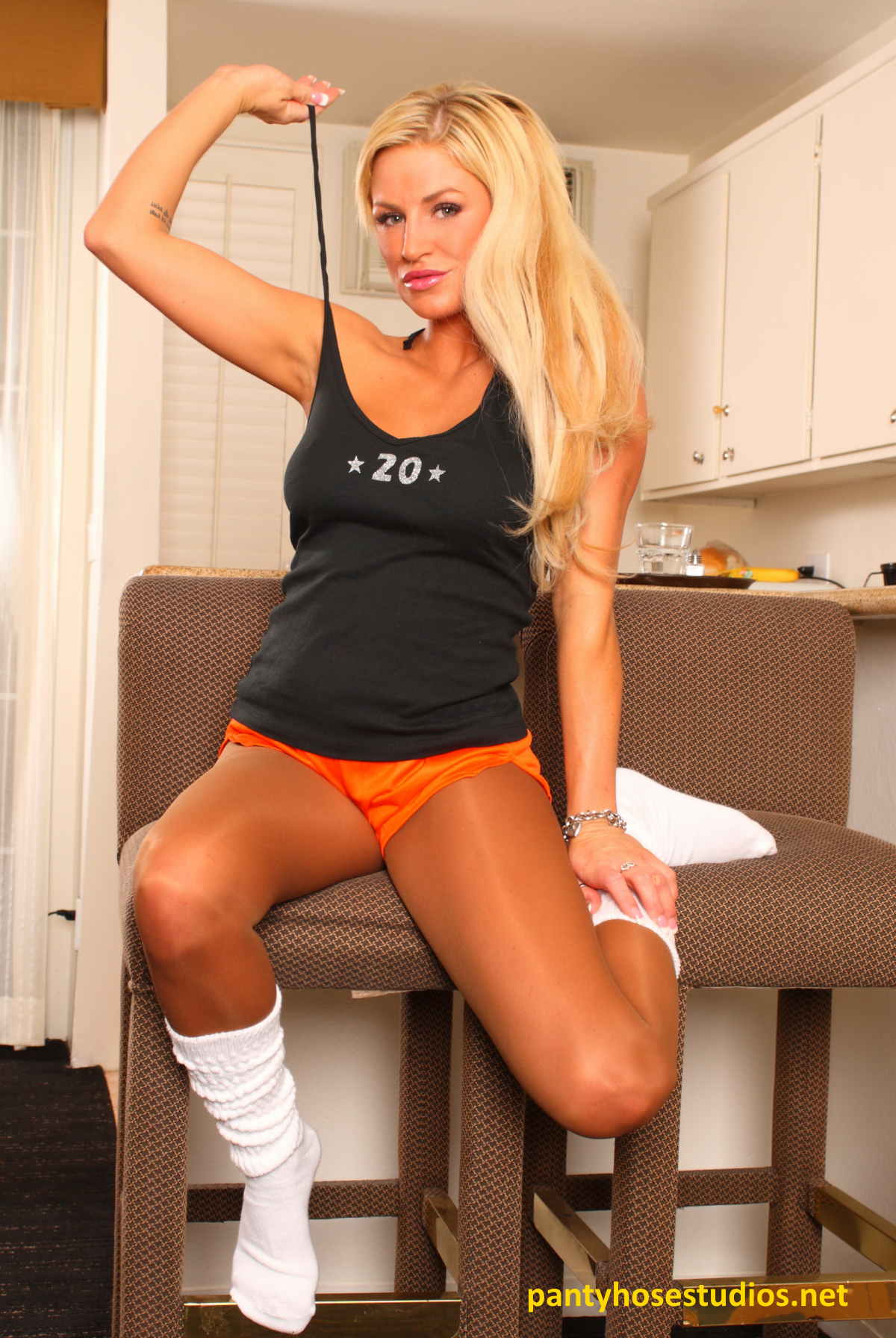 What a beauty with shiny pantyhose – Brooke Belle – we all know here from her explicite roomwork
Nothing But Pantyhose
What's cool about the pantyhose is the fact that they can single handedly be a sexy outfit. If you're a woman reading this guide on how to use pantyhose to spice things up in the bedroom, try waiting for your man wearing nothing but pantyhose. Maybe you can pair them with a nice sexy bra, but always go for nothing but pantyhose down there. He will want to see your pussy and ass through the nylon fabric. If you want to go for a sluttier effect, choose the fishnet pantyhose, which were created for naughty fantasies. If your man has a thing for pantyhose and you don't want to have them ripped off every time, you can check any sex shop for specially-made pantyhose, which are coming with convenient crotch area holes which will make you ready to be mounted by your man.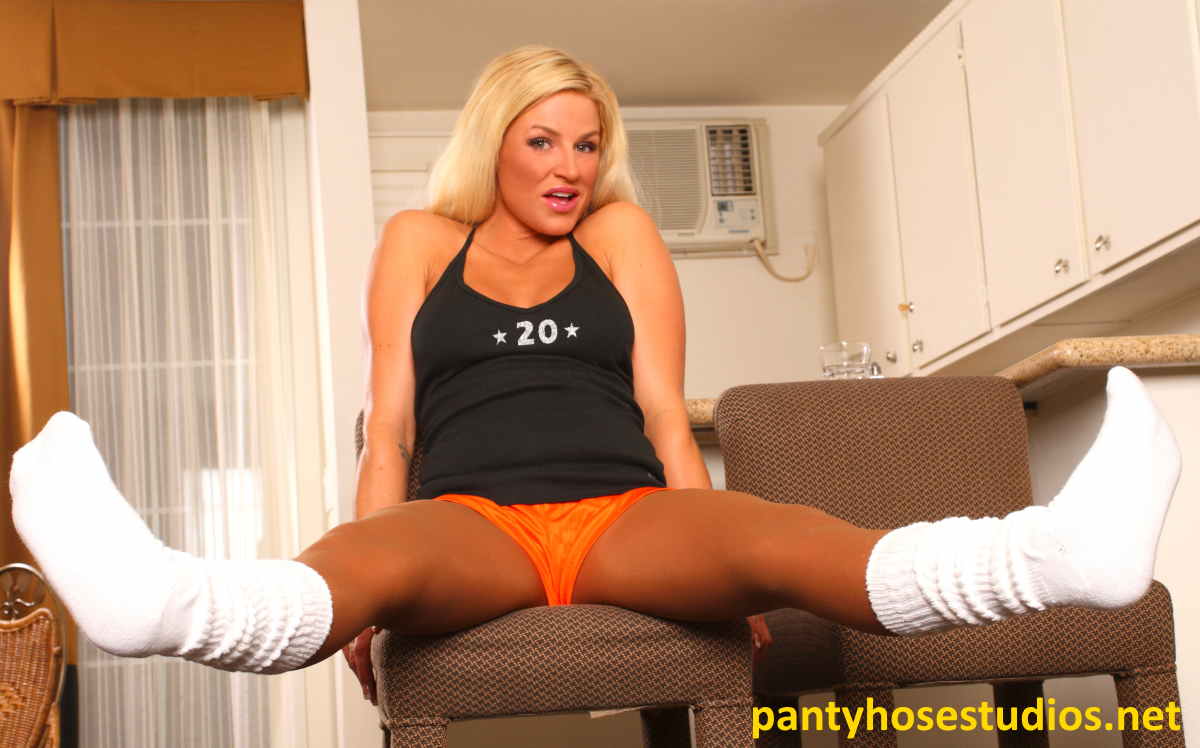 Brooke Belle in pantyhose
There are so many other ways in which you can use the right pair of pantyhose to spice things up in the bedroom. Just use your imagination and approach this fantasy with an open mind.
+ + + pantyhosestudios.net + + +
– the cosy internet home for pantyhose fans –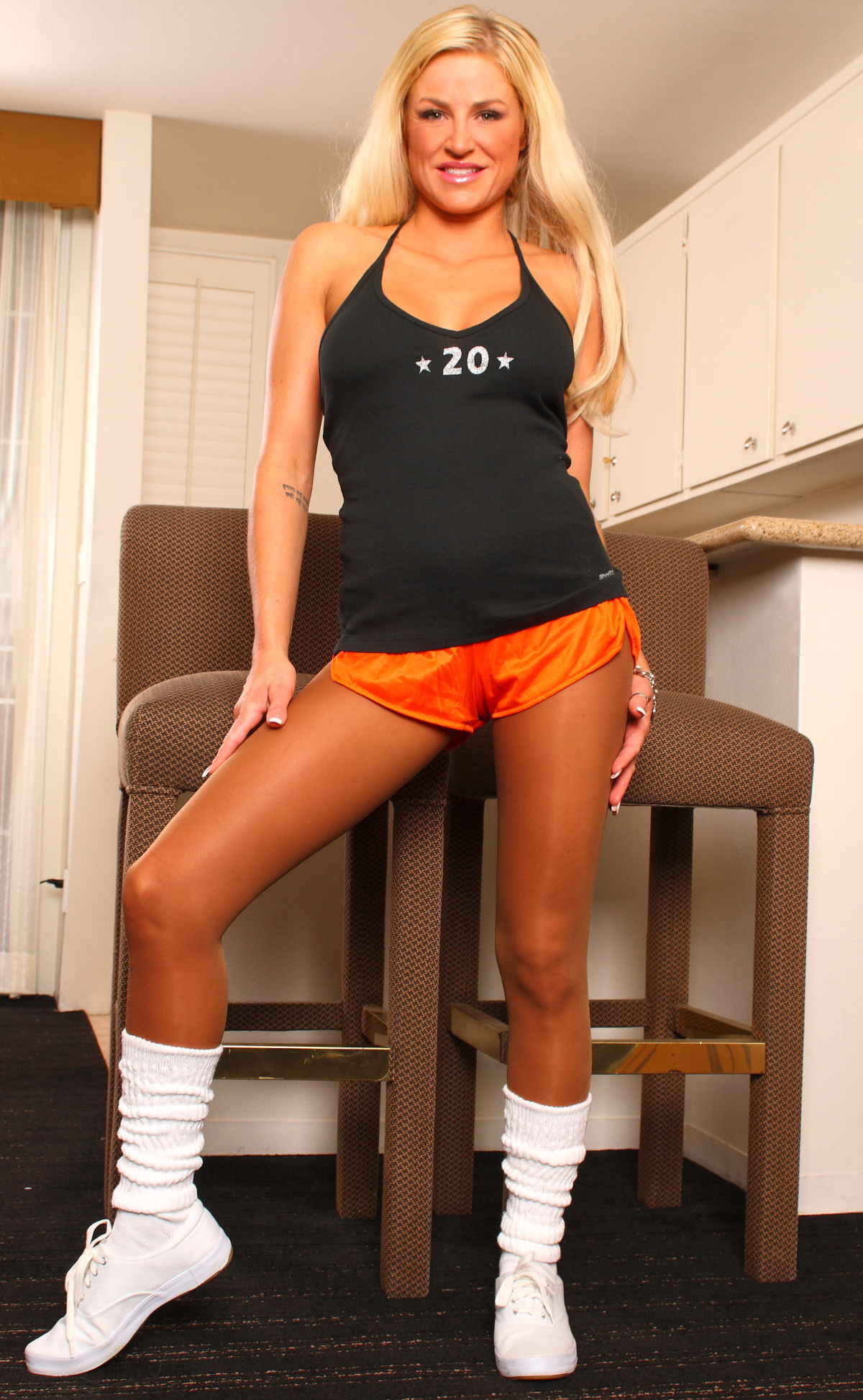 Notice at the pantyhosestudios.net:
The article is for the robotic – the pantyhosephotos with Broke Belle are for your eyes!